Our recruitment company in Warsaw specializes in conducting effective employment processes for clients from various industries. We have an excellent knowledge of the job market, we follow the emerging offers, and search for candidates – specialists ideal for positions in many fields. We also have extensive experience in personnel consulting for companies.
How to write a good resume?
Each of you has asked yourself at least once in your life: how to write a good CV to get your dream job? We will try to answer this question in a simple way.
The main telephone conversation with the recruiter is de facto a preliminary recruitment interview. This is how the parties can determine if the position and you are made for each other. That's why it's so important to choose both a convenient time and a place where you can talk freely – so both parties can potentially avoid wasting more time on the meeting.
This interview often takes place before the recruiter receives your resume, but that doesn't mean you should speak untruths during the interview. Remember that thanks to various social networking sites, information about you is widely available. During such an interview, the recruiter usually has your GoldenLine or LinkedIn profile on the computer screen. When the recruiter concludes that the information obtained is sufficient for them to continue the interview, they will ask for your CV. If they fails to do so, it means that your candidacy for this project will be rejected.
Every company is deep down convinced that it is great and its products or services are the best in the world. On top of that, they offer you a job, so they deal the cards and deserve a lot of respect. This is how each of you should think about the company you are going to interview. This requires very good preparation for the interview.
In most cases the invitation to a meeting is quite precise, i.e. you know exactly the date, name of the company, address, and details of the person you will meet. First of all, you should analyze the job description very carefully in terms of your experience and take notes. This is especially important if you will be looking back to events from 5 years ago or more. Memory is fleeting and can play tricks. Remember that there may always be someone sitting on the other side of the table who, for example, was involved in the events of your professional life that you may not even know about – the world is very small.
Once you're sure you've covered all the important parts of your career, focus on getting to know the company. It will be easier to find information when it comes to public companies or large companies that are active in the media. Any financial, market, or personnel strategy data is readily available. It is worse when you apply to, for example, production plants that are only branches of foreign concerns (no local website or press releases). In this situation, look for information on the website of the parent company and various forums, where current and former employees often describe the situation in the company. It is also worth looking at the websites of local commune offices, which like to boast about investors from their area. Do not forget about the so-called "goodies", such as CSR actions or patronages, in which the companies are involved. Thanks to this information, you will be able to get to know their character better, and most of all, you will shine during the interview with the non-obvious knowledge.
The key to victory is information about the enemy. With it, even a small army can defeat a much more numerous enemy. A job interview is a kind of battle in which you "fight" on a field very well known to your "opponent". This is the purpose of getting to know the company thoroughly, which we wrote about above. But even knowing the strength of the army very well but not knowing its commander, you cannot be sure of victory (like most enemy armies facing the troops commanded by Hetman Żółkiewski).
This is what a detailed check about your interviewer is meant to do. Start with LinkedIn and GoldenLine. The information contained therein will allow you to learn about the professional career of your interviewer. Thanks to this it will be easier for you, firstly, to avoid mistakes in case of, for example, common professional threads. Secondly, you will always be able to refer to certain facts from your interviewer's professional life, which will allow you to make an impression on them. Remember that an interview with any manager is an ego battle. If you manage to boost it in your interviewer, you can be sure of winning. Even your possible minor slip-ups during the interview will not be so important anymore.
In addition to the above-mentioned portals, you should definitely browse the web for e.g. press releases or interviews that your interviewer may have given in the past. Perhaps they are active marathon runner or amateur actor? These are all "jokers" in your hands, which will allow you to at least partially play this "game" according to your rules. It may turn out, for example, that you have common interests or passions (we do not recommend matching your interests to those of your interviewer – remember that all passions or hobbies come from the heart and it is very easy to detect artificiality in talking about them).
Interview with a head hunter
Preparation, not disregard
More and more often you will find candidates who are not specialists in a given field and they are only supposed to cast candidates. Substantive assessment will be done by the company commissioning the search. This is a huge mistake. It is worth preparing for the meeting and presenting yourself as if it was a final meeting before signing the contract. Head hunter usually follows the invitation by phone to the meeting by sending a job description to the candidate via e-mail.
The next step is a deep analysis of the company for which this recruitment is conducted. The website itself is an essential minimum. You should also look for its activity on internet forums, social portals, etc. Look for information about the company's managers to know whom you will potentially work with.
Interview with a head hunter can take place either in person or via video conference. Nowadays, this second form is becoming more and more common. We will start with it because Skype calls can cause many problems.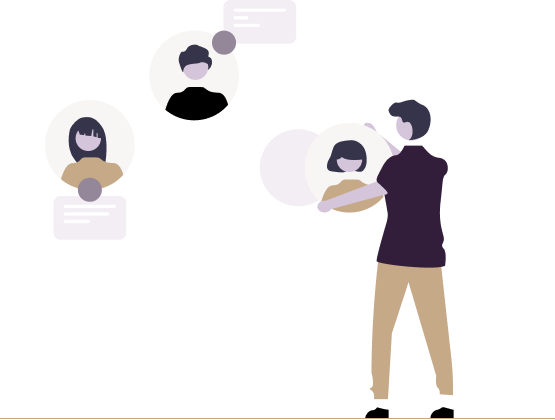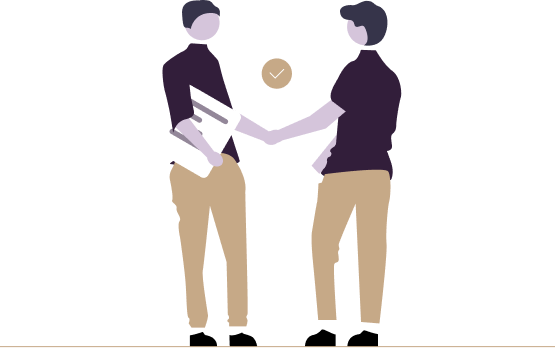 Interviewing the Candidate
Preparation for the candidate interview is the key to a successful team. Every manager needs to be aware of the responsibility they have in the process of selecting a new team member. This is because not only will it affect their performance or the work of the team, but it can also negatively change the candidate's life if they have to be fired after a short trial. This is why it is so important to get to know the candidate in-depth as early as the interview stage.
A good manager should develop an interview outline that also includes a list of questions for the candidate. This, of course, requires preparation for the interview. In addition to the analysis of basic documents, we suggest searching a few social networking sites in order to confront your documents. After all, the Internet is a real treasure trove of interesting facts! You can then add some questions that will be addressed only to a specific person.
At the beginning of the interview with the candidate, you should introduce yourself and briefly the company you represent. It is important not to overwhelm the candidate with too long an introduction and give them the opportunity to speak freely. We always advise clients to tell the candidate at the very beginning the scope of the interview and the order in which it should proceed. There should be only one interviewer from the beginning.
Nie warto grać przed rekruterem kogoś
innego
Długa i kręta droga rekrutacyjna
do korporacji
Absurdalne pytania
nie najlepiej świadczą
o rekruterze
Problem zbyt
dobrych kandydatów